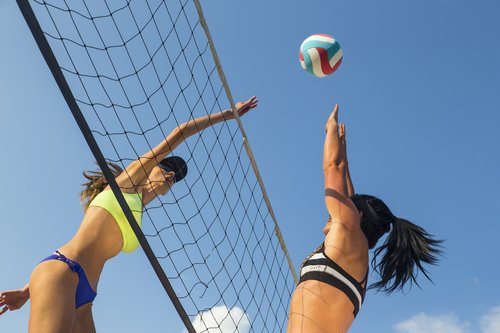 People obsess about getting their beach body ready in the spring, but the middle of summer is as good time as any to get a healthy new body.
In fact, with fewer holidays to worry about and better outdoor weather, summer might be the best time of year to get in shape.
We looked at what some of today's health leaders have to say about getting a jump start on your summer body.
How To Lose Weight In The Summer Fast
You can always follow the tried-and-true strategy of cutting calories and exercising. And make no mistake- this works.
But we're talking about losing weight fast so you have plenty of time to enjoy your new body this summer.
One of the best ways to accelerate your results? Try using ketogenic dieting.
Ketogenic Dieting
Ketogenic diets are becoming more and more common in today's weight loss programs. They have proven to be effective for losing weight quickly.
Dr. Joshua Axe has written about this before, laying out why you ought to consider it if you want fast summer weight loss:
Unlike many fad diets that come and go with very limited rates of long-term success, the ketogenic diet or keto diet has been practiced for more than nine decades (since the 1920s) and is based upon a solid understanding of physiology and nutrition science.

The keto diet works for such a high percentage of people because it targets several key, underlying causes of weight gain — including hormonal imbalances, especially insulin resistance coupled with high blood sugar levels, and the cycle of restricting and "binging" on empty calories due to hunger that so many dieters struggle with. Yet that's not a problem with what's on the keto diet food list.
A keto diet can be a powerful way to reach your goals faster. But it's not the only tool in your kit. Some experts say you can include some intermittent fasting to get there even quicker.
Intermittent Fasting Plus Keto?
Dr. Vincent Pedre advocates combining intermittent fasting with your ketogenic diet as a way to lose weight quickly. Writing for MindBodyGreen, he says:
Giving your gut a break and eating keto-friendly, gut-healing foods becomes the best way to optimize that circadian rhythm to support immune health, weight loss, and all the other benefits of a healthy microbiome. The key is staying consistent with what you eat (and don't eat) every day.
This is a similar approach to what the Fat Decimator System uses (read more about it). It's probably a good diet to look at if you want to follow a step-by-step plan.
In fact, ketosis and fasting go hand-in-hand. This post from Perfect Keto elaborates:
One of the best things about fasting is that it can help get us into that sweet metabolic state of fat burning faster— that sweet state of ketosis.

The two are related for three reasons:

For our bodies to get into ketosis, we must be fasting in some sense — either by not eating any food at all or by keeping carbs extremely low. When we're in ketosis, it means the body is breaking down fat for energy.
Since IF obviously involves fasting, it can help our bodies deplete glucose stores at a faster rate and speed up the process of running on fat.
Many people who start a ketogenic diet will begin by fasting to help them enter ketosis more quickly.
Load Up On Protein
Whether you follow a keto diet or something more traditional, getting enough protein is crucial.
Healthline, one of the most trusted web health resources, makes the point:
The importance of eating plenty of protein cannot be overstated.

This has been shown to boost metabolism by 80 to 100 calories per day…

…High-protein diets can also reduce cravings and obsessive thoughts about food by 60%, reduce the desire for late-night snacking by half, and make you so full that you automatically eat 441 fewer calories per day — just by adding protein to your diet…

When it comes to losing weight, protein is the king of nutrients. Period.