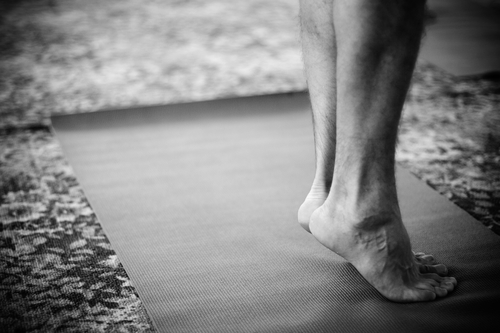 The Nayoya Wellness Acupressure mat is a nifty tool for treating your back pain from the comfort of your home. According to the manufacturer, you can get much-needed pain relief by spending just a few minutes with your mat each day.
What is the Nayoya Acupressure Mat?
The Acupressure Mat is a therapeutic mat that is designed based on the ancient practice of acupressure and acupuncture. You can purchase the mat through Amazon for about $30. You also have the option of getting the Nayoya Neck Pillow for more head and neck therapy.
Both the mat and the pillow have tiny, sharp points facing upward. These points are meant to stimulate pressure points along your body the same way traditional acupuncture does. According the Nayoya, the mat has over 6,000 pressure points.
How Does the Acupressure Mat Work?
By applying direct pressure to your body, thousands of acupressure points stimulate your body in a positive and therapeutic way. It's meant to ease pain and promote healing, just like traditional acupuncture. However, the Acupressure Mat and Pillow do not puncture your skin.
According to Nayoya Wellness, there are a number of health benefits of acupressure stimulation. These benefits include:
Increases blood flow within your sore spots
Decreases inflammation
Progressive muscle relaxation
Releases endorphins (pleasure chemicals that your body naturally produces)
Naturally reduces pain
Could save you cost of physical therapists and chiropractors
Decreases tension and anxiety
Helps you sleep by promoting relaxation
Eases neck stiffness and tension headaches (if you're also using the Nayoya Neck Pillow)
Relieves back pain caused by poor posture
How Do You Use The Acupressure Mat?
Using your mat is quite simple. All you need to do is lay down on the mat face up. You'll want to have your shirt off when using the mat in order to get the full benefit of direct contact with your skin.
If you're new to using the Acupressure mat, you may need to ease into it before you completely lay down on the mat. Nayoya recommends placing the mat behind you while you're sitting in a chair or on the couch. That way you can still benefit from the pressure as you get used to this type of therapy.
As you get used to your mat, you can start to use it while laying on top of it. All you do is lay down evenly and let gravity do the work. This position will give you maximum benefit. According to Nayoya, you can lay in this position for as long as 45 minutes or more depending on how you feel.
How Do You Use The Acupressure Pillow?
The Acupressure pillow is specially designed for the back of your neck. That means you just need to rest the center of your neck on the pillow and relax. This will help relieve pressure points along your head and neck, which are common sources of tension.
Acupressure For Your Feet
According to Nayoya, you can also relieve headaches by standing barefoot on your Acupressure mat. The bottoms of our feet have long been known to have pressure points that affect the rest of your body. Direct pressure from a custom acupressure mat such as this one is known to be beneficial for a variety of body systems.
Should You Try Nayoya Acupressure Mat and Pillow?
If you're looking for relief from neck and back pain, the Nayoya Acupressure mat and pillow are worthy investments. You can buy the set together for a lot less than it costs to hire an acupuncturist. Plus you don't have to get stuck with needles!
The reviews for Nayoya products are overwhelmingly positive. The mat and pillow set has over 2,000 reviews, so you can take a look and see what others have to say.
You can buy the mat individually, or the mat and pillow together. You may want to get both if you struggle with neck pain or tension headaches. But the mat by itself should also give you benefits.
If you're ready to give Nayoya Acupressure a try, or even if you just want to learn more, click here to see them on Amazon.