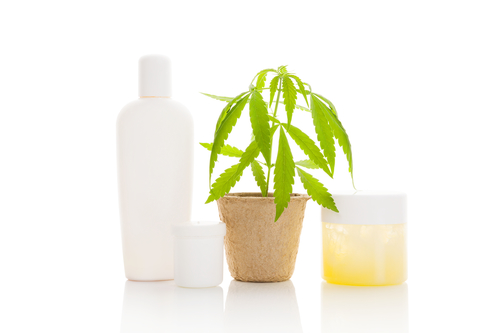 Hempvana is a hemp-based skin cream that is meant to help temporarily relieve minor pain. In this review we will analyze the active ingredients and highlight online reviews from actual customers.
Though it is not the first hemp cream for pain relief on the market, Hempvana has quickly gained popularity since its release.
(Related: Get the natural "NASA inspired" alternative that WORKS without the side effects)
About Hempvana
Hempvana is marketed as "hemp based" and "infused with cannabis sativa", but the active ingredient is actually a compound called trolamine salicylate. The cannabis in the cream actually have nothing to do with pain relief.
What Is It Used For?
Hempvana is meant for temporary joint and muscle pain relief. Apparently the cannabis sativa in the cream is meant to prevent your skin from losing moisture, though it is not necessarily a moisturizing cream. According to the website:
Hempvana™ Pain Relief Cream temporarily relieves minor pain associated with arthritis, simple backache, muscle strains, sprains, bruises, and cramps.
How Does It Work?
The active pain relieving ingredient is 10% trolamine salicylate. This makes it similar to Aspercreme, which also uses a salicylate active ingredient.
There is research that suggests that it can help relieve muscle soreness temporarily. Over-the-counter topical pain relief are not subject to FDA approval. (Note that FDA clearance is not the same thing as FDA approval, and does not necessarily indicate that the FDA has rigorously reviewed the scientific studies.)
At 10% concentration this is not a prescription-grade pain relief cream, and will not work for everybody's pain relief needs.. However it is capable of providing the temporary relief it promises. A quick peak at the customer reviews on Amazon backs this up.
The cream is not scented and non-greasy. It will not get you high, and does not contain CBD. The "cannabis sativa" is actually cannabis seed oil, which does not contain THC (the main active ingredient in cannabis that makes you feel high).
Who Makes Hempvana?
This cream is sold by Bulbhead, an online retailer that sells a wide variety of "as seen on TV" products.  Bulbhead is owned by Telebrands corporation. Telebrands has been in business since 1983 and has a B+ rating with the Better Business Bureau. They were the original creators of the term "as seen on TV" according to Wikipedia.
Should You Try It?
It may not work for everybody, but it is a decent pain relief cream for minor muscle aches. Some people are swearing by it, but you shouldn't buy it expecting that it is the magic bullet for your pain. Sometimes the solution to your pain is just a matter of finding the right treatment.
Our Recommendation:
It's not that Hempvana is poor quality. But it's not the most effective topical pain reliever out there. We strongly recommend Mind Body Matrix Pain Relief  as a more effective alternative to Hempvana. (Plus a portion of proceeds go toward helping veterans… a win-win.)